One of the biggest faces of the cricket World, the Indian captain and a run machine Virat Kohli is the finest player to grace the game of cricket. During his cricketing journey, he scores numerous runs with his staggering knocks and which is many more to come. Virat Kohli has the finest career if one looks at his career graph. Apart from his successful career he also belongs to one of the richest cricketers in the world. Virat Kohli net worth is estimated at nearly $127 million by 2021.
However, the Indian skipper due to his finest batting skills and hunger for runs make him a nightmare for the opponent bowlers. Therefore he is known for making new records in the history of cricket across all formats. Virat Kohli is an absolute icon both on and off the field.
The 32-year-old set a very high standard for himself as he didn't satisfied with his achievements and keep on pushing himself higher. Therefore, is not only the finest cricketer but also the excellent captain as he is the most successful Test captain for India.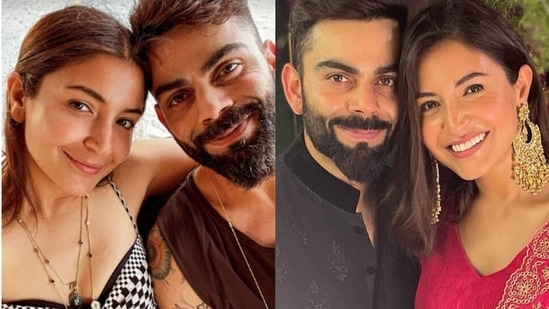 Virat Kohli Biography
The 32-year-old was born on 5th November 1988 in Delhi. While the Delhi boy started his career at the age of 18 in Delhi Domestic games. Virat father was a lawyer and his mother was a housewife. However, Kohli is also good in their studies along with a great cricketer. He comes from a middle-class family
Virat Kohli Social Media
Despite his massive records and success on the field, Kohli is also counted as the most popular athlete in the world. As he has 165 million followers on Instagram. Due to his huge fan following on Instagram he is the highest-paid celebrity in India.
As he charges Rs 5 crore for every promotional post as per the report which is shared on his Instagram handle. Even he is also the most-followed person in Asia on Instagram. Apart from Instagram on Facebook, he has 48 million followers and 43.4 million followers on Twitter.

Virat Kohli Net Worth
The Indian run-machine King Kohli has earned huge wealth in his 12-13 years cricketing career. Therefore, Virat Kohli net worth is nearly about Rs 950 crores and he is one of the wealthiest cricketers in the world. His income comes from endorsement, BCCI salary, IPL fees, social media handles etc.
Virat Kohli net worth based on Annual Salary
Firstly, Kohli is India's captain across all the formats. So, he comes into the list of A+ Grade salary contracts of BCCI. Therefore, the Board of Control for Cricket in India pays Rs 7 crore to him as per the contract. While the salary includes all three formats ODI, Test and T20I.
Virat Kohli net worth based on Endorsement
His massive success and popularity on and off the field makes him the brand choice for many big companies. So, he is a brand face of big companies like Audi, Puma, Wrogn, Colgate-Palmolive, One8, Tissot, MRF etc. For which he gets a huge endorsement fee of Rs 178.77 crores per year.
IPL salary
Despite his international cricket, Kohli is the part of Indian Premier League and the captain of the Royal Challengers Bangalore. However, he is one of the best players in IPL history and played his entire IPL career for RCB.
From the Indian Premier League per season, he earns around 17 crores, the highest for any player in IPL. Moreover, from the above-mentioned information, the Indian skipper Virat Kohli earns around $17.5 million (Rs 130 crores) annually.
Virat Kohli wife
Kohli married an Indian film actress Anuskha Sharma on 11 December 2017. The couple started dating after their first advertisement shoot.