Sheffield Shield is the first class cricket competition in Australia, and it is played every year amongst all the Australian states. It started in 1892 with three teams, and it has become one of the best domestic cricket tournaments in the world.
The league is (currently called the Marsh Sheffield Shield because of sponsorship reasons). One of the oldest cricket competitions in the world, the Marsh Sheffield Shield started in 1892-93 as a three-state contest between New South Wales, Victoria and South Australia. It has been a breeding ground for many Australian Test cricketers for more than 60 years.
The Sheffield Shield 2021-22 is the 120th season of the domestic tournament which will resume from 09 February 2022. While the competition was began in 24th September 2021. The defending champions of the league are Queensland
Sheffield Shield ormat
Double Round Robin Play is used in the tournament, where each team plays its opponent twice – once at home, and again at the other's place. The tournament moves forward in 10 rounds as all teams play their matches simultaneously.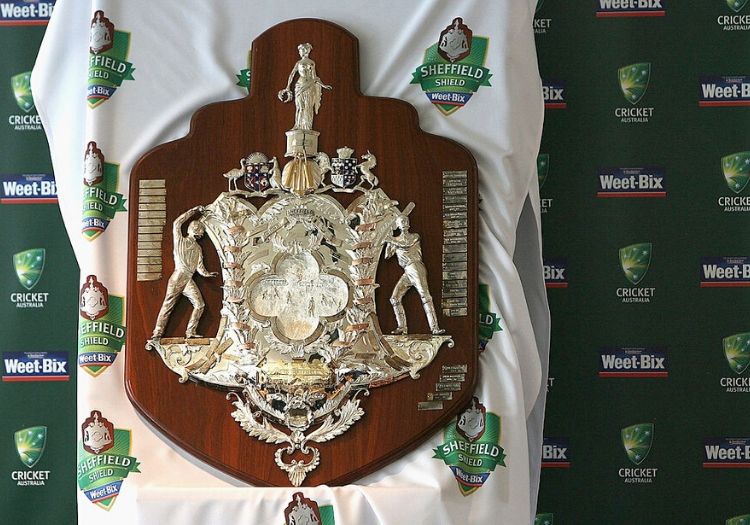 After the 10th round, the top two teams will play the final at a neutral site. All matches are scheduled to last four days, with the exception of the final, which will last five days.
Team's
Six Australian State participate in the league
1. New South Wales
2. Queensland
3.South Australia
4. Tasmania
5. Victoria
6. Western Australia
Who is the Most Successful Team of Sheffield Shield?
Australia's premier first-class cricket competition, the Sheffield Shield, is all set to resume it's 120th season. There are six teams participating in the new season, representing six different states. Every team give their full strength every year in the match but in every tournament one team comes up with best by winning the titles several times.
So, Sheffield Shield also has that one team name New South Wales who wins the title for 47times since the start of the league. However the defending champions Queensland has won the title for 9 times.
Where to watch the Sheffield Shield
The series will be broadcast on Fox Cricket in Australia, and Cricket.com.au or Kayo Sports cater to all digital platforms for Sheffield Shield Live Streaming 2021-22.
It was streamed by Sony Network in India last year, so Indian fans are likely to check Sony LIV once before making a decision.